Master your
Finances

today!
A step by step handbook
to skyrocket your wealth and happiness.
The Secret
Financial

Freedom Blueprint
Earn Extra Income
This book gives you step-by-step instructions on how to build multiple extra income sources.
Live Debt Free
It covers topics such as developing a budget, creating an emergency fund and much more…

Create Passive Income Streams
Generate multiple revenue sources and break the 9 to 5 jail.

Retire Early
Find your freedom and live life on your own terms. Travel the world and expand your free time.
Investing for the long term
Generate returns over the long run. Build wealth and help protect against the effects of inflation.
Create a Budget
Track every penny in your life and become more conscious of your spending.
The ultimate
game-changing

guide to make money and live the life you want!
Take control of your finances and achieve the freedom you've always dreamed of.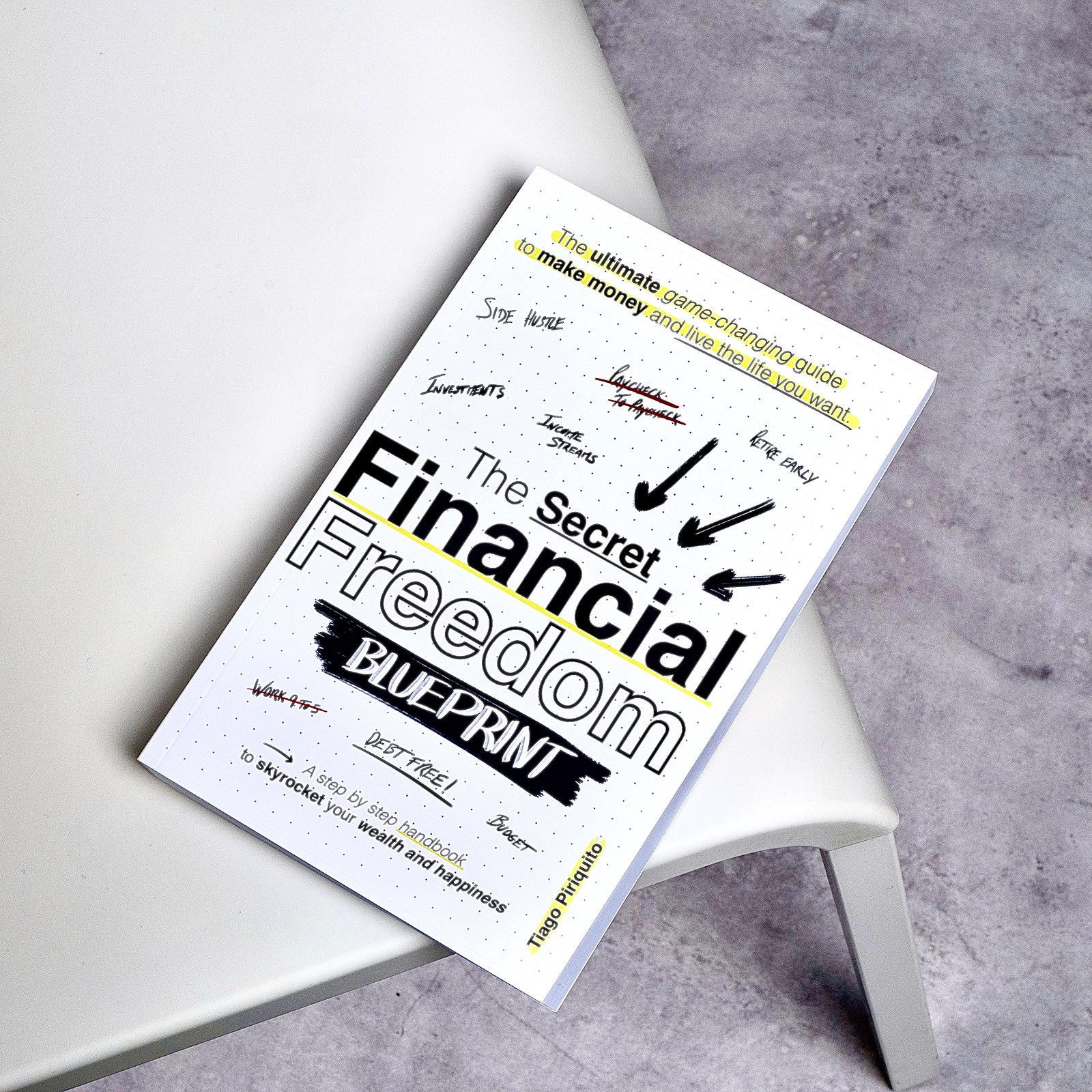 Tiago Piriquito born in Lisbon, Portugal in 1992. He is currently working as an airline pilot in São Miguel Island, Azores.

Aviation is his main passion but he has a strong connection to everything related to financial freedom, business and side projects. He studied industrial design and worked a few years as a graphic and web designer.

Developed multiple e-commerce stores and a few brands. Also created print on demand and drop shipping websites.

Currently is focused in increase savings and applying the secret financial freedom blueprint in everyday life. He published "The Secret Financial Freedom Blueprint" book to help anyone around the world find a less stressful path to money and happiness.